PR Starter Kit
Whether you're a newbie or just need a refresher, it's always beneficial to review public relations basics
View By Type

View By Category

Additional Resources
Whether you're a newbie to the world of public relations or just need a refresher, it's always beneficial to review public relations basics. As tools and technologies constantly evolve, the fundamentals of PR stay the same.
It's imperative that you bring agility, collaboration and planning to your PR foundation. Paired with a keen understanding of the techniques that will help you garner positive attention for your brand, this combination is powerful in building brand recognition, earned media coverage and engagement.
But what does agility look like in public relations?
It could mean that you test out new social media tools as soon as they come out to find innovative ways to beat out your competitors. It could also mean modernizing the tried-and-true PR techniques you already use, like press releases, with things like videos and photos to attract more attention, or even trying out new software that streamlines your communications workflow.
Often, it requires a mix of platforms, tools, and strategies. The benefit of combining a solid foundation with agile strategies? Greater attention and interest from your audience, more earned media, and an increase in sales.
So let's get back to those PR basics that you need in this digital age we live in.
We've broken out six areas you need to focus on, and provided detailed tips for each:
Press releases
Media and influencer lists
Pitching
Community engagement
Digital newsrooms
Measurement
How to Write a Press Release
Press releases have always been about boosting brand awareness via earned media coverage. That will never change; however, born from the digital revolution are new benchmarks, goals and strategies.
First of all, syndicating your press release to major news websites, industry publications and blogs will drive new and targeted traffic from audiences who wouldn't otherwise have ended up on your website. And using targeted keywords in your press release, especially your headline, can also help your release rise up in search results. Having your press release is published on Cison's industry-leading web properties, you are leveraging our digital authority, driving search visibility for your brand's keyword strategy.
Ultimately, the majority of consumers trust earned media more than paid and owned content, and press releases play a vital role in how your target audience perceives your brand.
All that being said, it's important to craft a press release that journalists and people want to read. Here are a few tips.
Make it Newsworthy.
Always start by asking if the story is newsworthy. Writing a press release just to write one is a surefire way to get penalized by Google and ignored by consumers.
Ask yourself: would this story be appropriate in the news section of the newspaper, or maybe a trade publication? Is it filled with facts or opinions? Does it tell a story or does it sound like an advertisement? Would your target audience want to read it?
Press releases should always be about news.
Write an Engaging Headline.
Headlines are the first things, and often times the only things, people see, so take time to craft the best possible one. Google also crawls them, but usually only the first 70 characters, so keep yours short. Use statistics or numbers from your press release to engage readers.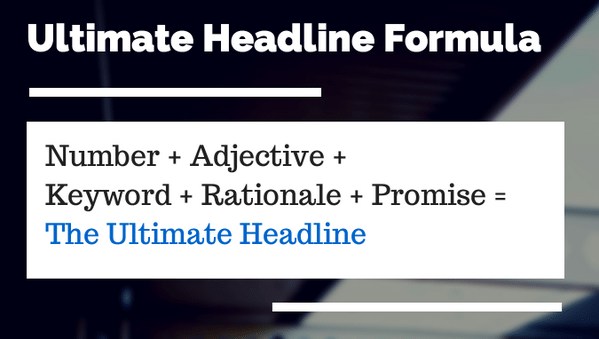 Leverage Subheadings.
Google may or may not index the subheading and they don't appear in the newsrooms, but that doesn't mean it's wasted space. Use it to add context to your press release with important keywords and phrases. It also helps break up longer content to make it more readable.
Pique Interest in Your Introductory Paragraph.
Start with the lede. Don't bury it! Successful press releases present exciting information immediately rather than holding it back. Focus on answering who, what, when, where, why and how, at least at a high level. Then add detail in subsequent paragraphs.
Drive Audiences to Take Action.
Make sure to have a call-to-action in the release. The news release today is just as much for the end consumer as it is for a journalist. Direct the audience to take the action that you would like them to take. This should be included in the first 2-3 paragraphs. It should be clear, concise and compelling — bolded in the body of the press release.
Build It Out in the Body.
The body builds on that pertinent info you provided in the introduction. Add details, bullet points and quotes from key spokespeople to enhance your news. Don't give away everything here; the purpose of a press release isn't to provide a 1,000-word detailed account of your news, but rather to create curiosity, present the facts and motivate reporters, journalists, and consumers to get more information from you.
Leave Them Wanting More in the Conclusion.
The conclusion can be thought of as an "about" section or boilerplate. Share information about who your brand is and what it does. Wrap up with a restatement of why people should care about your news, and provide links where they can get more information about your brand.
Don't Forget the Contact Information!
Contact information — your business name, email, telephone number, website address, and social media handles — should always be up to date and easy to find in your press release. Press release distribution services sometimes place the details in a sidebar for easy access.
Add-In Visuals, Video, and Other Content.
This is your chance to stand out from the crowd. Multimedia features engage readers of your press release and make it stand out. Video, photos, audio clips, charts, and infographics provide additional meat to get people interested in your news. In fact, 71% journalists always or often use multimedia in the stories they write.
Creating and Maintaining Media and Influencer Lists
For press releases and other types of PR content to have the biggest impact, they should be shared with targeted media outlets and influencers. Identify the people who can best broadcast your message and put them on your media and influencer lists.
Finding journalists and influencers takes some work, but less than it did even just a few years ago. Today, media databases, website analytics, and audience demographics make it easier to find the right contacts for your message.
Use a Database.
Media databases and influencer discovery platforms, like the one provided by Cision, are a way to work smarter, not harder. Use databases to identify media outlets, influencers, and journalists — that not only cover your beat and vertical but influence your customers. Research those contacts so that you have a better idea of who they are, what they cover, and how best to pitch them.
Study Your Audience.
Need to find the top influencers for your audience? Study who your audience pays attention to. Who do they retweet regularly? What sites do they frequent? What content do they share? The Cision Media Database allows you to reverse engineer a search matching audience insights and demographics to influencers.
Use the answers to help you build a list of influencers that will pack the biggest punch with your target audience.
Keep Contact Information Up to Date.
Influencers come and go, as do journalists and reporters at a publication. Their topics of interest, beats, and outlets change, so it's important to update your influencer database regularly so you always have the best point of contact. If it becomes too much of a hassle, most media databases have dedicated research teams to do your heavy lifting. Cision makes over 3 million database updates annually.
Time to Pitch Reporters, Journalists, and Influencers
Once you have your database of the media contacts you want to target your PR efforts to, it's time to pitch them.
Pitching is an art, and what works for reporters and journalists may not always work for influencers. Furthermore, what works for one reporter may not work for the next one.
According to Cision's 2017 Global Social Journalism Study, 90% of journalists use social media in their work, including finding topics to cover. Knowing this, you should use social media as well as email to reach the journalists, bloggers, and reporters you're targeting.
Because influencers are more of a mixed bag than journalists (some are YouTube sensations, while others attract crowds on social media), find out how they prefer to be pitched. Also remember that they're gatekeepers of a community, much more so than reporters. If you want to win their affection and attention, focus on how your story benefits their community rather than your brand.
Leverage Social Media to Build Rapport.
Social is the place for conversation. Find out what you have in common with reporters and influencers by paying attention to their social streams. Share their articles and congratulate them when they receive an award or other good news. Let them know when you hear news that's relevant to them. Make yourself a trusted, essential resource before pitching a story simply by showing up in their social media worlds.
Use Well-Structured Pitches.
Press release principles apply to your email pitches as well. Use a clear and enticing subject line, and keep the email copy to a minimum. If you've done your work well enough in warming up your contacts ahead of time, the reporter or influencer will already be interested in the story. Accompany the copy with links rather than attachments; files are often blocked by the recipient's firewall.
Track Your Efforts.
Always track whom you've pitched and what news or story idea you sent them. Also track who accepted the story and who didn't. If your first pitch doesn't succeed, try again with a different angle on the story, but only if the media contact is open to getting more pitches from you. Monitor the results and refine media lists and pitches accordingly.
How to Engage Your Community
If earned media received through your pitching or press release efforts makes up one arm of public relations, community management is another. You can have all the publicity in the world, but without brand advocates, it won't have much reach. Those brand evangelists are, in fact, the ones who you want to hear your news and spread the word.
Social media has become a way to not only find breaking news stories and trends but also gauge audience reception and develop a loyal, engaged following. Your community will let you know what they want. Listen to what they're saying about you, and adjust your strategies and tactics accordingly.
Find Your Fans and Build a Community Around Them.
You want to reach your audience on the right social channels but realize: people use networks and apps that fit seamlessly into their lives and that provide value. Figure out which social sites fans spend their time on and develop a community on those channels.
Focus on Intrinsic, Not Extrinsic, Motivators.
People participate in communities when they enjoy the experience, find value, and feel they belong. If the community you create can do those things, people will stay, engage, and evangelize your brand.
Keep the Message Simple.
Think of this as an elevator pitch for your brand's community. Why should people join? What's in it for them? Maybe your cooking forum lets amateur chefs share tips and tricks. That's all it should do.
Keep the purpose of your community streamlined so that fans will keep coming back, share it with their personal networks, and help grow the community.
Share Informative as Well as Fun Content.
The content you share depends on your brand and its goals. Certainly you occasionally want to provide information about your product, such as interesting ways to use it. But don't just focus on education and information; add in a few smile-inducing photos or articles to liven up your community.
And get your audience involved! Maybe every week you feature one of your cooking community member's tip and share it on social media.
Repurpose Content for Each Channel.
While every piece of content should connect to a larger narrative, the experience your community members have should be different on each channel. Messaging shouldn't be copied from Facebook to Snapchat to LinkedIn to Instagram, or else you will dilute the value of each.
Learn the ins and outs of the channels, and use that information to guide how and what you share. Twitter is great for shorter messages (even though the 140-character count was recently expanded to 280 characters), while Instagram attracts photo-loving folks. Leverage what each social channel is good for and you'll see likes, comments, and word-of-mouth grow.
Ask People to Share Their Stories.
Community is about people. Get participants involved by asking for stories and feedback. Encourage conversations by sharing and commenting on them to feed the fire.
By highlighting your most active community members, you not only show others that you get the thumbs up from your community, but you also make the members you shine the spotlight on that much more eager to support you.
Thank People for Their Involvement.
A little "thank you" can go a long way. Gratitude makes people feel appreciated and creates a sense of camaraderie. If you as a brand take the time to show your appreciation for community members talking up your brand, they'll gladly continue to do so and might even refer you business.
Track Your Efforts.
Social media efforts produce scads of data. In fact, it can be overwhelming just how much you can track. But determine your objectives first, then figure out which data will be the most useful. You might care more about the number of new followers you get each week, how many shares or likes you get, or how much traffic you drive to your website.
When you know the types of social updates, time of day, and images that get best results, you can modify your social media marketing accordingly.
And remember, social media is evolving. Keep an eye on rising networks and be ready to try them out if it makes sense for your brand.
Building a Digital Newsroom
In the digital age, the term "newsroom" has been updated to reflect how businesses can show off their earned media mentions online.
The goal of a digital newsroom is to make marketing and PR content easy to find, access and use. Typically it consists of a page on a brand's website with links to articles, interviews, video clips, speaking events and any other media coverage a company has garnered along with key company facts.
This is the page you send reporters and influencers to when pitching them so that, should they want it, they can give additional information about your brand. Consumers, too, can access your online newsroom to learn more about your company.
Here, get tips on setting up your digital newsroom.
Figure Out What You Need to Include.
Especially if your PR team works overtime, you may have a plethora of media you could share on your digital newsroom page. Stick to the best and most relevant content to avoid inundating visitors with data.
Ask the Media What They Want.
Talk with the reporters and journalists you've built relationships with and ask them what they'd like to see in a digital newsroom. What's the most valuable? Beyond links to press releases and earned media, would they like access to logo or product images? The more aligned you are with what journalists want from your newsroom, the more value it will provide.
Make the Newsroom Easy to Find and Navigate.
Media people are like everybody else. If they don't find the information they want right away, they bounce. Make sure there's a link to your newsroom at the bottom of each page, or prominently displayed elsewhere. When you send journalists a link, send it directly to the newsroom so they don't have to hunt.
Always make links open to a new window for articles you house in your newsroom. You don't want people to navigate away from your website, so they can read the latest review of your product in a new tab, then come back to your site.
Provide Static and Dynamic Content.
Static content can include news releases, earned media clips, and awards announcements as well as blogs, white papers, and other owned content. Dynamic content refers to rich media, photo galleries, videos, graphics, and audio. A mix of the two will make your digital newsroom a success.
As you get more media coverage, remove older links in favor of newer ones so that your media page isn't endlessly long.
List Contact Information.
Include contact details (email, phone, and social media) for your PR spokesperson on your newsroom page. Also consider creating a directory of company experts and key figures: people the media will want to interview.
Showcase Past and Upcoming Events.
Events are another way to establish your brand as a credible and authoritative voice in the marketplace, and including them on your media page can show that things are moving and shaking at your company. Plus, a detailed calendar can be the deciding factor in whether a reporter will give media coverage or seek you out at an event that they know you will be attending.
Analyze Your Efforts.
Ask the media for feedback. What's working and what isn't? Are there ways you can provide better value to a journalist who's strapped for time and needs to quickly locate the information she's seeking?
Also look at your analytics for the newsroom. How do your traffic numbers look? How are people interacting with content? Which features are getting clicked on the most?
Use feedback and analytics to improve the newsroom experience. Remember: your newsroom can and should be dynamic, so keep tweaking it for best results.
Measuring Your PR Efforts
Almost all the previous "basics" we've covered mention tracking or analyzing efforts, making this final point an obvious one: measure your work. Assessing results is critical, and there's really no excuse not to. Data is plentiful and ready to be harvested.
Determine Your Objectives.
Measurement only works if you know what you're trying to measure. What are the outcomes you hope to achieve? Look at both big picture and individual campaign goals
Once you've determined what you want to accomplish, write these goals down and share them with the team. Measurement works best when everyone's involvedand aimed toward the same target.
Monitor Results Along the Way.
If you start with a benchmark of where things are before a given PR campaign, you can determine how much a given project moves the needle. Measure results after each and every campaign, and assess them alongside those benchmarks.
Analyze and Refine.
When something isn't working, change your approach. Do change only one thing at a time so that you know the factor that made the difference. And wait until a campaign is over before changing strategy; with public relations, it can sometimes take a while to get earned media mentions, so give them time to happen and spread your reach.
Repeat.
A PR pro's job is never done. Objectives change as the company matures or branches into other markets. New initiatives start. When they do, keep the principles of measurement in mind. They'll keep you on course and make sure you hit your target.
Keep Blending PR Basics with Innovation
The fundamentals of PR that we've covered here will always be ones you can rely on. They may look different as new technologies come and go, but they will never fail you. Adding in a bit of creativity and innovation as new tactics and tools come available will give you exactly what you and your stakeholders want: increased awareness, engagement, leads, sales, and loyalty.
Get Started with These Additional Resources:
Questions about your PRWeb account or interested in learning more about our news services?
Reach out to our support team:
Contact information is available here.
Contact
12051 Indian Creek Court
Beltsville, MD 20705