News Release Examples From Associations & Non-Profits
Associations & Non-Profit
Increase Awareness, Membership, and
Support For Your Cause
See how other non-profit organizations are using PRWeb news release services to build their online visibility and grow their membership.
Stepping Stones for Stella
The Cohen Veterans Network
The Cohen Veterans Network Builds on Overwhelming Client Satisfaction Ratings in Opening Three More Clinics in the Coming Months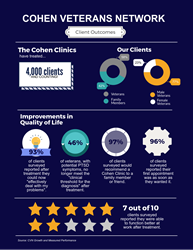 Whether your organization is looking to expand its volunteer base, attract new donors, increase your base or just draw attention to your cause PRWeb news release submission and distribution services can help.
Ideas
For Your Next News Release
Announce membership or donor drives
Highlight compelling industry trends
Promote a special event
Promote volunteer initiatives
Announce fund raising initiatives
Because real people at PRWeb look at the press release... it feels more reassuring, as if there's another stage of quality control.

 

    
- Andrew Denny,
The Publicity Works
Interesting links
Here are some interesting links for you! Enjoy your stay :)